ToAuto Electric Melting Furnace Trouble Shooting-Panel shows 0000
If you machine shows 0000 on the setting panel, please don't worry. It is a very simple issue.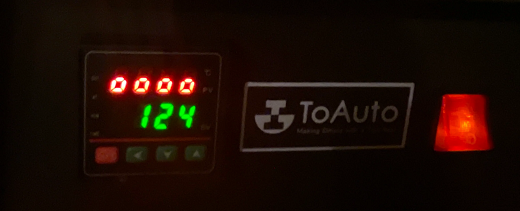 How to solve the issue? 
Step 1: please open the botton cover of the machine and check the thermocouple signal wire. If it is not wired well, just connect it well. 
Step 2: If the thermocouple signal wire is all well, it means the probe is broken and it needs to be replaced. Please contact customer service (service@toautotool.com) for a replacement.  Please remember to add your order number in the email, and also a photo of the machine setting panel, so we can know the correct version of the machine. 
How to change the probe? 
Please refer to this video. 
https://www.youtube.com/watch?v=9ViCLYBdD5A
---