Fitinhot Kindling Splitter, XL kindling Wood Cracker, Heavy Duty firewood Splitter, Enhanced Structure, High Carbon Steel Log Splitter for Home,Campsite & More.
Fitinhot outdoor products are a brand new outdoor product series created by ToAuto. It is a brand series specially created for camping enthusiasts, outdoor enthusiasts, hiking enthusiasts, etc. Fitinhot professional outdoor tools cover essential equipment for camping, hiking, partying, camping, etc.
Our aim is to make tools seriously, simple and interesting.
Our Guarantee
Within 30 days after receiving the goods, there is reason to return the goods. Please read our return policy for details.
Shipped within 48 hours after placing an order.
Please contact email service@toautotool.com for any quality and technical problems.Our after-sales personnel will help you deal with it in time.
【Large Capacity Design】many consumers have reported that wood is too large to handle well,so we have developed wood splitter with wider and longer dimensions that can accommodate larger wood and there is no chance of firewood getting stuck.The overall size of the Firewood Splitter is 370 x 250 x 240mm and the splitter body height is 370mm.
【High Hardness Steel】This kindling splitter is made of extremely durable steel and annealed heat treatment process. Our log splitter can bear heavy loads without breaking, thanks to its high strength and shock resistance.Plus, it's lighter than cast iron and finished with an anti-rust black coating for better rust prevention.
【Superior Safety】No need for a dangerous axe, you can simply place a piece of firewood on the blade part of the log splitter and hit it with a hammer to easily split the wood. The firewood splitter does not have a sharp blade, which greatly reduces the risk factor when splitting firewood. The upper safety ring traps the split wood to prevent the danger of flying. Don't worry about the firewood smashing the shin.
【Stable Structural Design 】This kindling wood cracker has no weld, not easy to break. By using a stable mechanical structure,the log splitter greatly improves the structural strength and can withstand stronger impact.The broad base that aids in keeping the kindling splitter in position.And the reserved 4 mounting holes on each end allow the log splitter to be mounted on a stump for double stability when using the kindling splitter.
【Multiple Uses】The wood splitter is not only perfect for your backyard stack of firewood, but also is handy for camping, fireplace,wood stoves,pizza oven,sauna,barbecue,etc.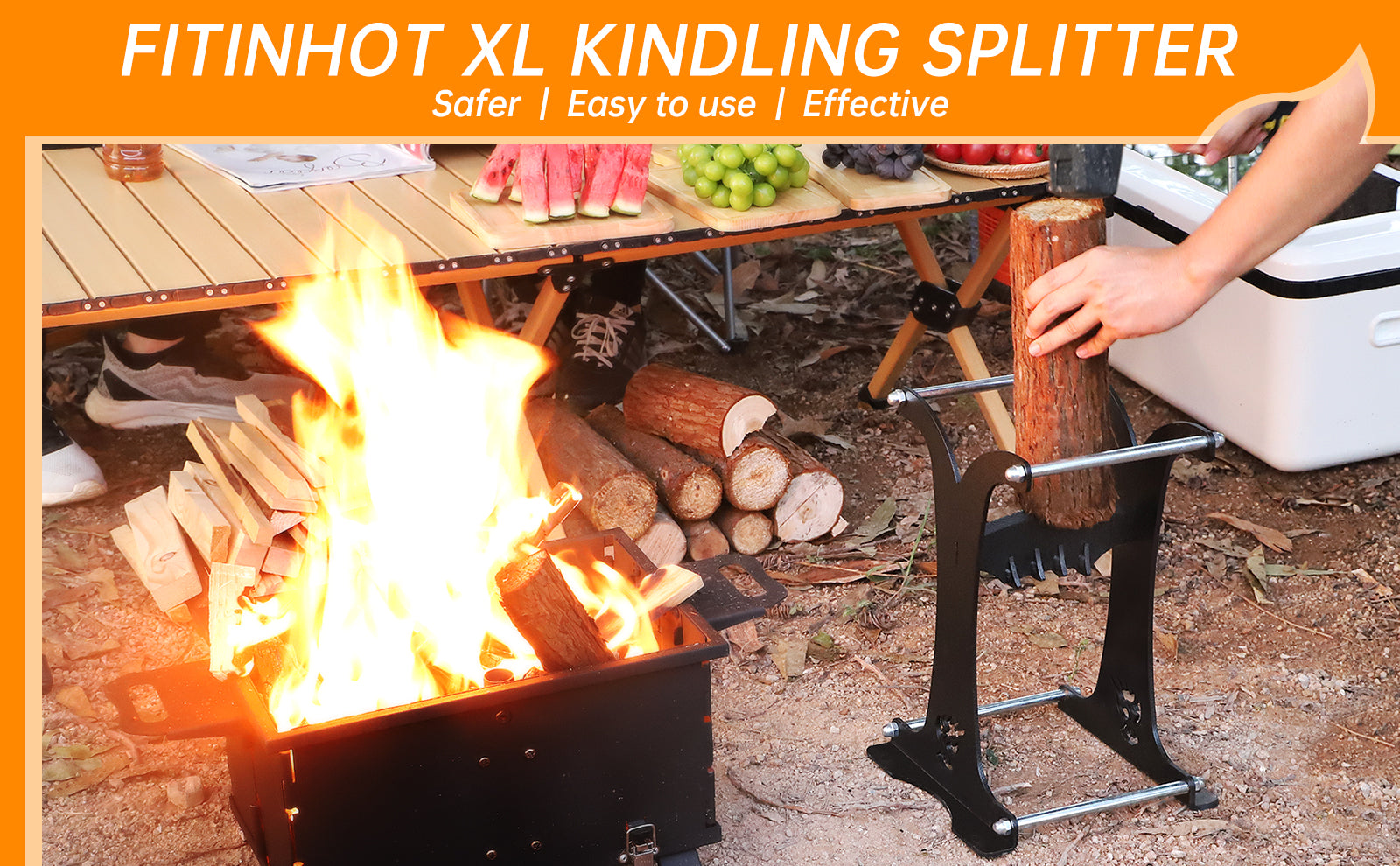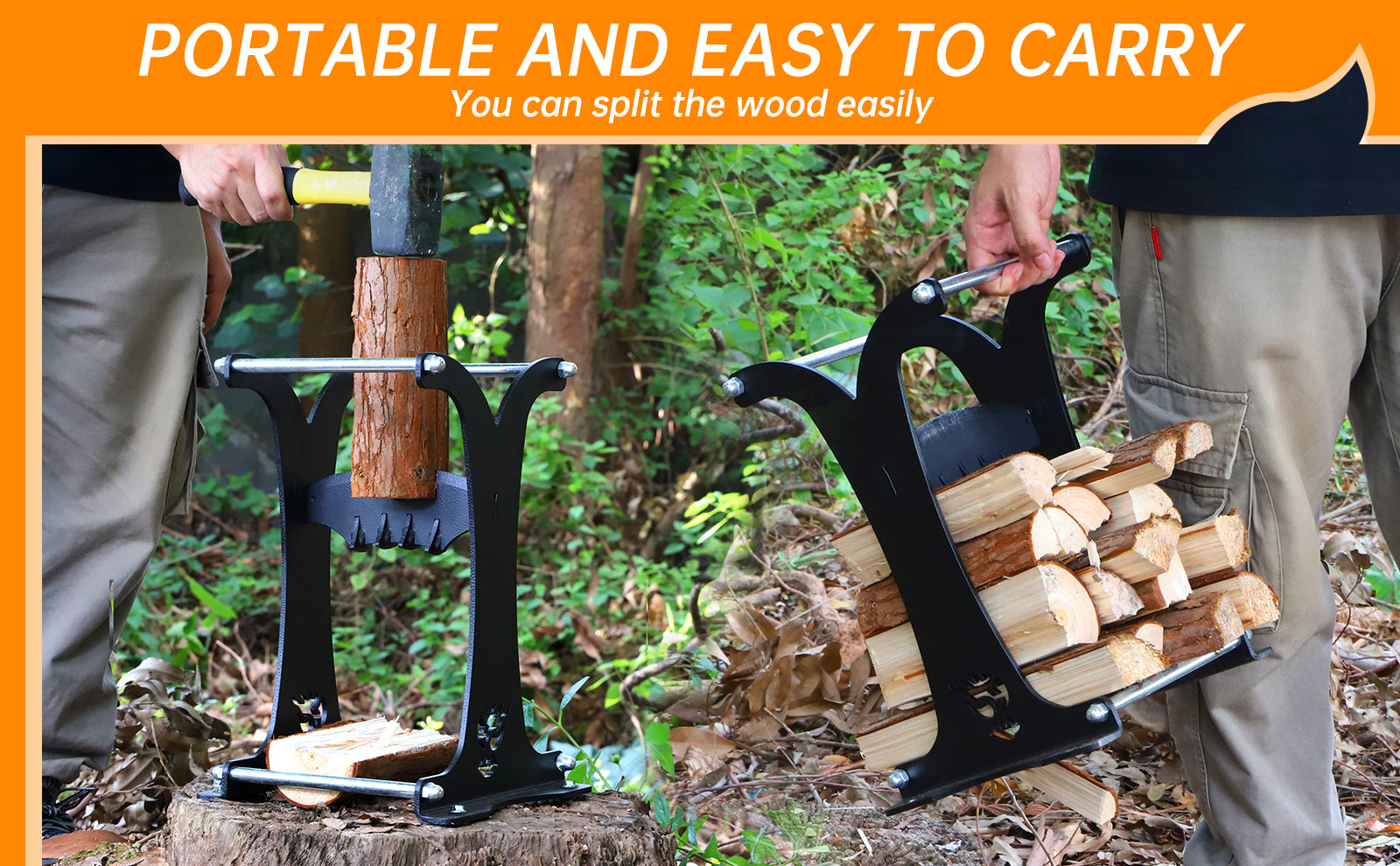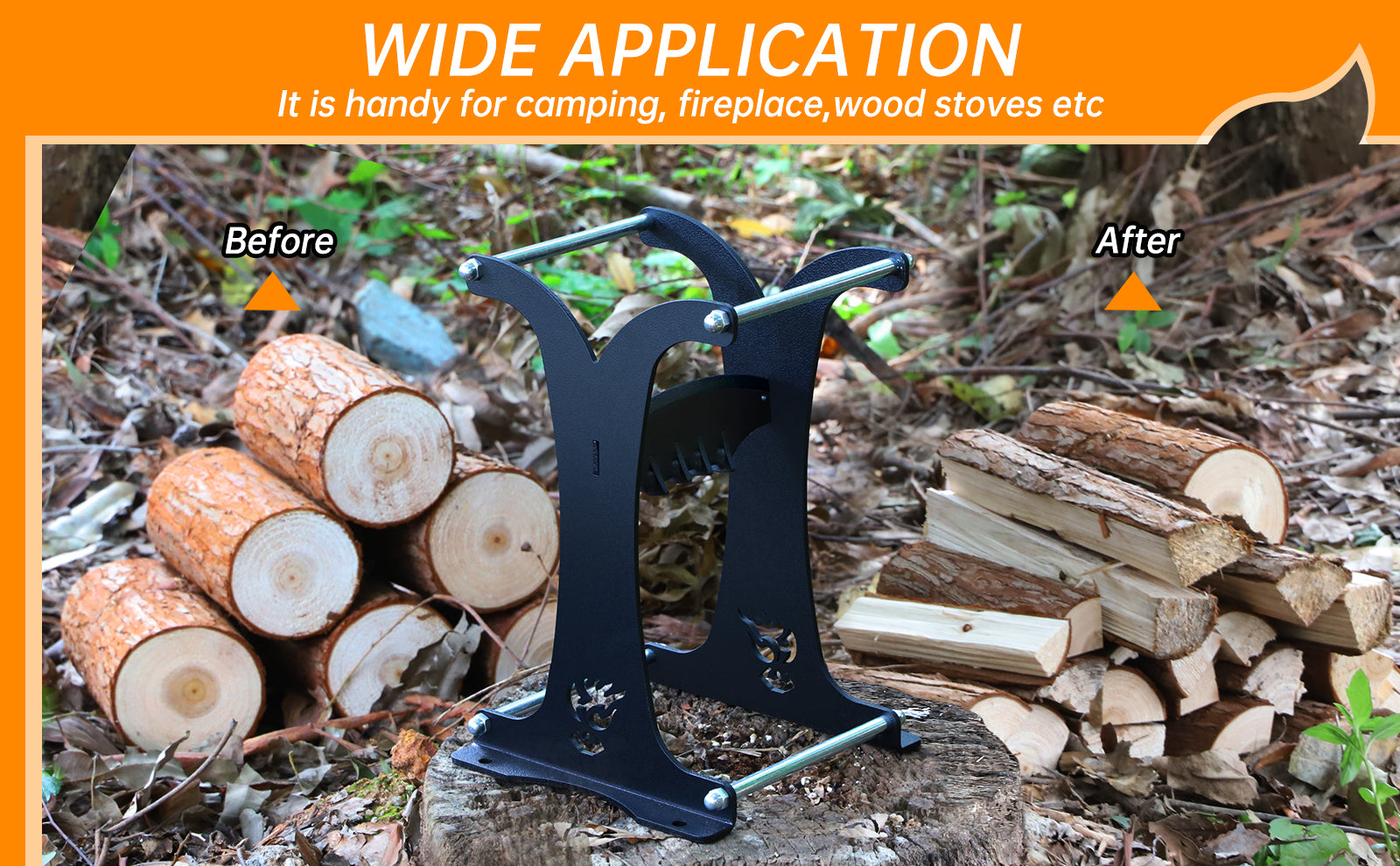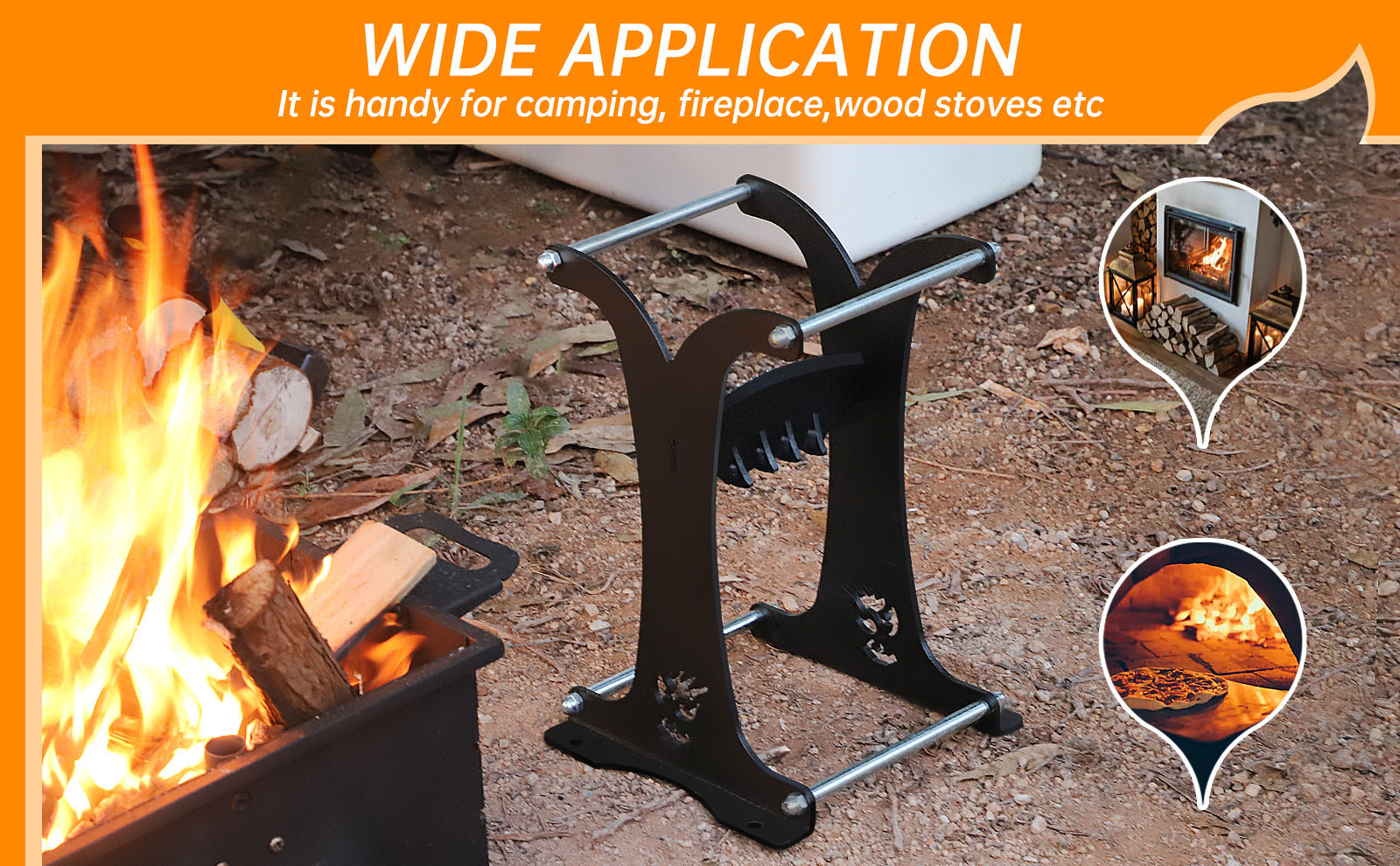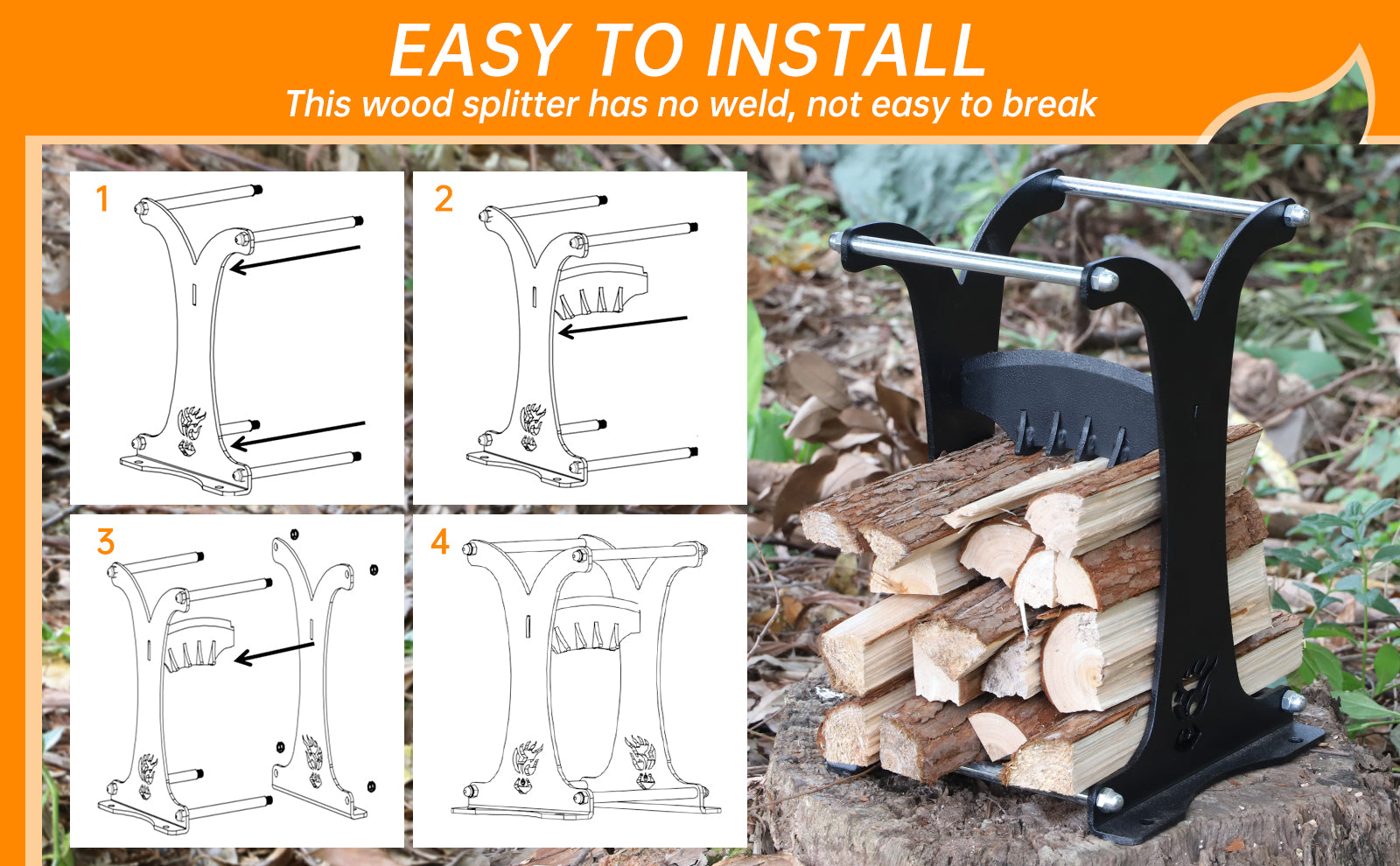 ---