TOAUTO 4Qts Green Wax Melter for Candle Making - Electric Candle Wax Melting Pot with Quick Pour Valve Wax & Temperature Control for Candle Maker Beginner AC 120V
Product Description
4Qt Small Candle Wax Melter: Making a homemade candle is an easy DIY project with TOAUTO geen wax melting pot! It holds about 3.3 lbs of wax comfortably at a time (could make 36* 4oz)so that you can get started making your homemade candles for small batch soy candle making. Whether you're looking to make candles just for fun or want to start a small business this is a great option to start off.

Productive Wax Melting Pot: Graduated from the double boiler method to a new electric melting pot for your DIY candle making hobby. Good wax melter for small batch candles, melting 1.5KG wax in less than 20 mins at 212°F. It's 10 times faster than using the double boiler method! Save you tons of time and time is money!

Perfect Temperature Control: No more worries about the melting temperature for candle making! Our new wax melting melter with nicely temperature control, adjustable from 50°C to 100°C allowing you achieve your demand temperature easily for creating colorful candle art with a wide range of wax Types.

Reliable and Durable Design: SAY NO TO clogged and drains most wax! Our wax melter heats quickly and gets the spout hot that moves really nice and the wax flows great out of it. New design spigot hole is located in the center of the bottom, with no protrudes that 98% of the wax can be drained easily. Makes candle making easy and fun, candle maker's best companion!

Personalise Your Own Candle: Easy homemade candles that are beautiful and fun to make. Candle making is simple and budget friendly. Make your own candles at home for cheap and get something you truly love. Candles make great Christmas gifts, birthday gifts, wedding gifts or just because. Brighten someone's day with a handmade candle.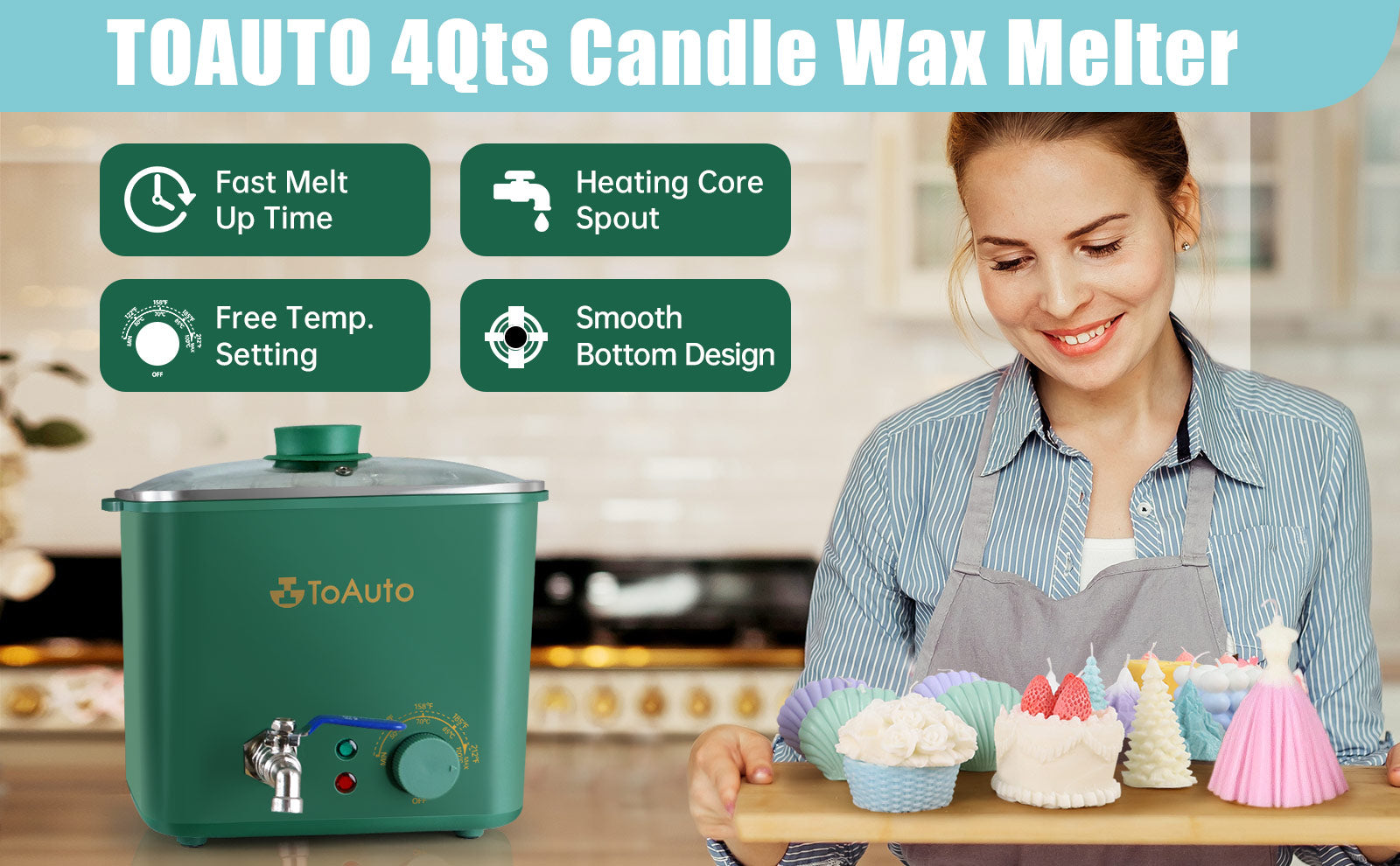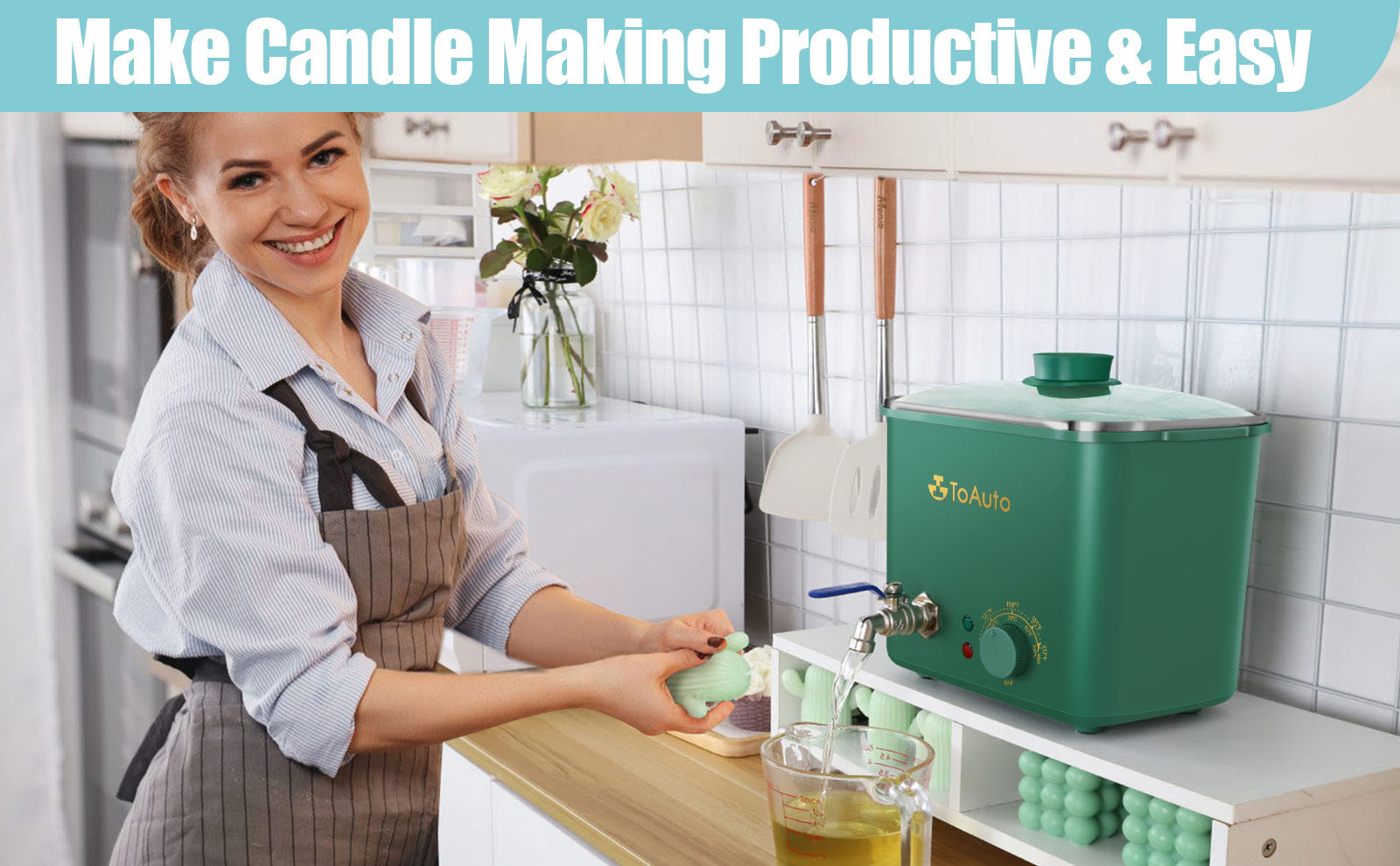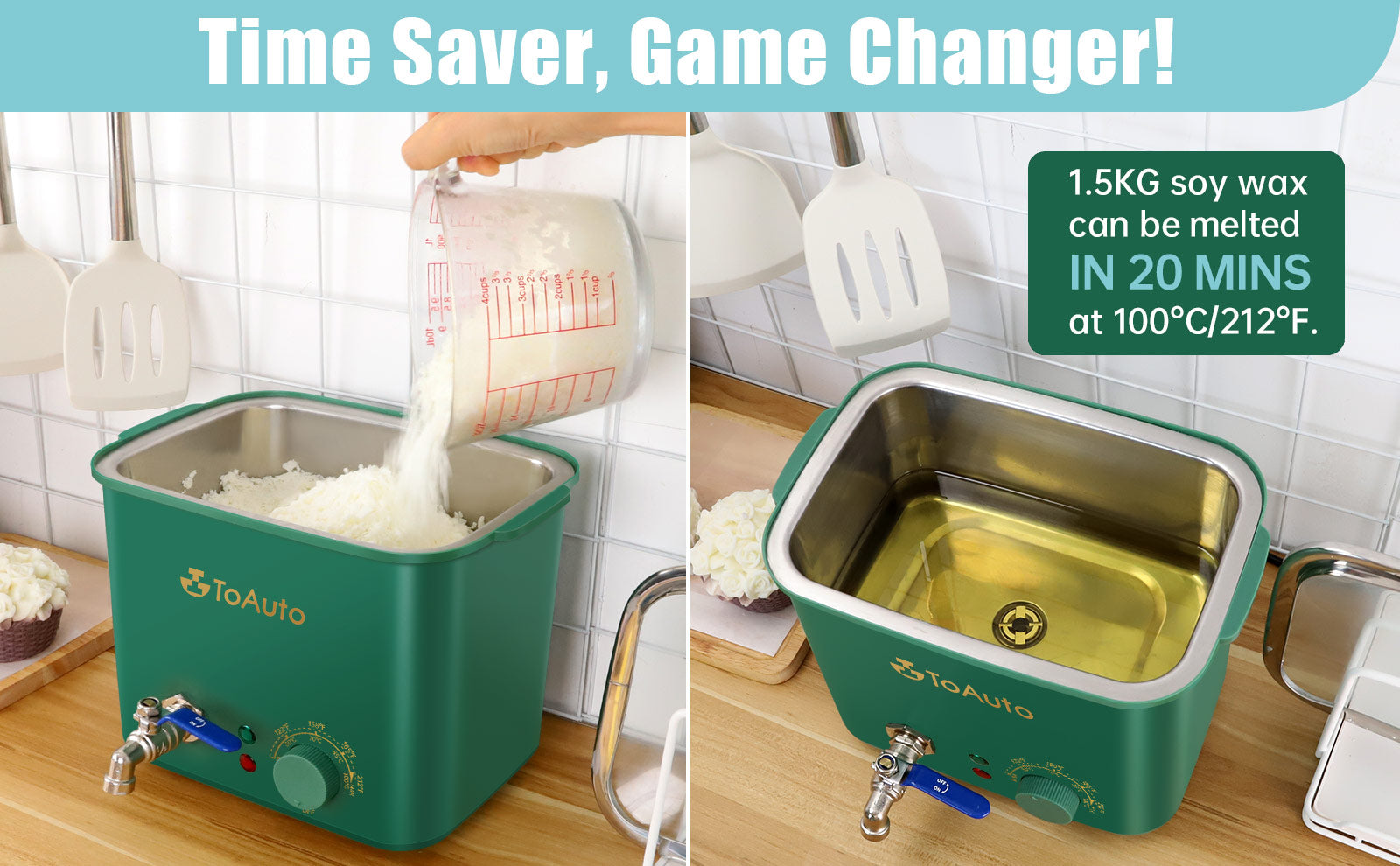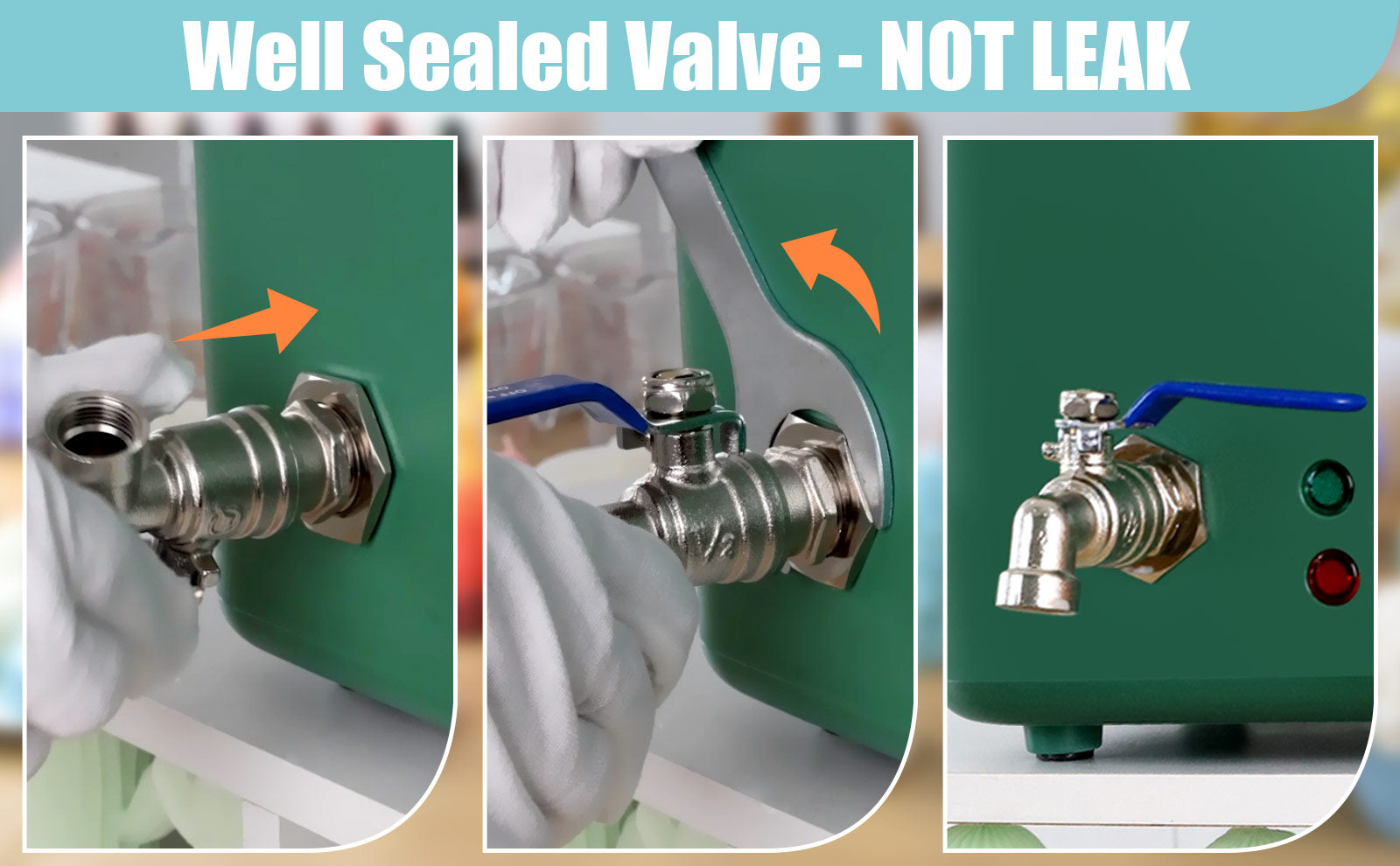 Our aim is to make tools seriously, simple and interesting.
Our Guarantee
Within 30 days after receiving the goods, there is reason to return the goods. Please read our return policy for details.
Shipped within 48 hours after placing an order.
Please contact email service@toautotool.com for any quality and technical problems.Our after-sales personnel will help you deal with it in time.
---