TOAUTO Portable Intelligent Upgraded Handheld Inkjet Printer Gun with 5.6 Inch LED Touch Screen Quick-Drying Inkjet Coding Machine for Code Date Label Industry Design House Usage.
 【FAST ACCURATE TOUCH SCREEN】Portable handheld inkjet printer equipped with a high-sensitivity, good resolution 5.6" capacitive touch screen. Clear image display, stable and reliable printing performance. Create your desired printing templates by entering the data on the build-in touchscreen directly and print it immediately. Simplify your everyday work and time!
【HIGH EFFICIENCY SMART HANDHELD PRINTER】Printing speed up to 60m/min and 360 spurting with ease, apply to the bracket to cooperate with the assembly line to automate or upgrade your labeling process for cost reduction and work efficiency improvement. Comes with an 42ml ink, smooth, instant dry and long lasting to get professional high definition quality print. Save lots of time and money with TOAUTO handheld inkjet gun!
【ENDLESS POSSIBILITIES】TOAUTO user-friendly system with an intuitive interface and powerful function for multi-line printing, QR codes, logos, barcodes or crafts, marking parts in warehouse, production or store perfect for business and hobbyist use. U disk to input the print pictures (bmp、png、jpeg) and high quality text graphics(csv、txt、log),such QR codes, barcodes, date or logos.etc.
【PROFESSIONAL PRINTER】 TOAUTO HP12.7MM intellegent portable inkjet printer gun works well on most objects or surfaces, cardboard, metal, plastic, cloth and more. Supporting 2mm-5mm printing distance and 2mm-12.7mm height, MAX HD 600DPI print precision, 14 languages setting and up to 8 hours working time battery. A portable printer comes with an alignment plate to precise the content location even irregular or even curved surfaces can be quickly and effectively.
【PERFECT PORTABLE INKJET PRINTER KIT】New inkjet printer gun with redesigned easy-grip trigger button, simplified coding system and improved cartridge self-locking clip. Comfortable handling, sensitive printing and stable performance. Kit included: 1 X Handheld Printer, 1x 42ml Waterproof Ink Cartridge (BLACK), 1x Alignment Plate, 1x USB Flash Disk, 1x Type-C Charging Cable, 1x Instruction Manual.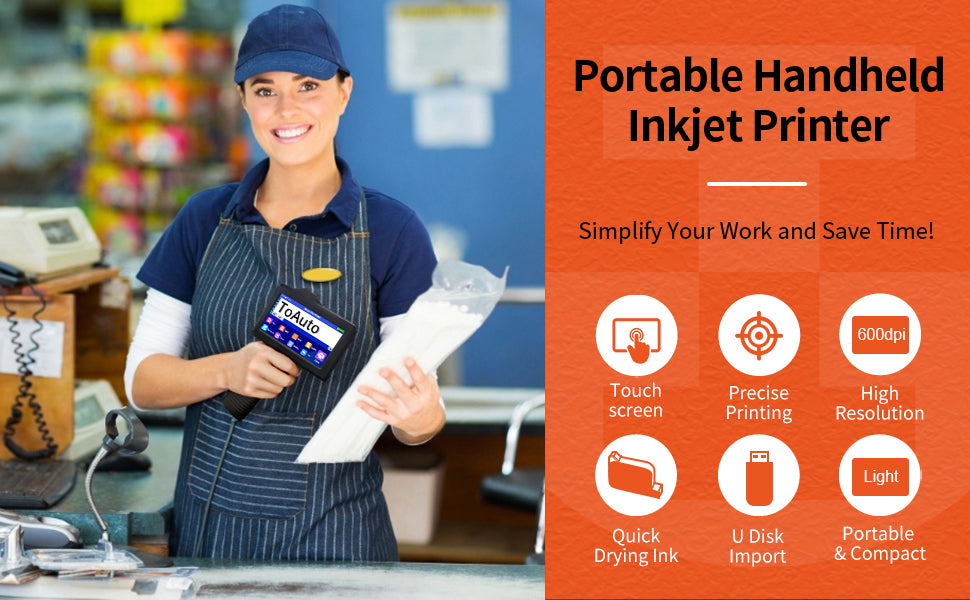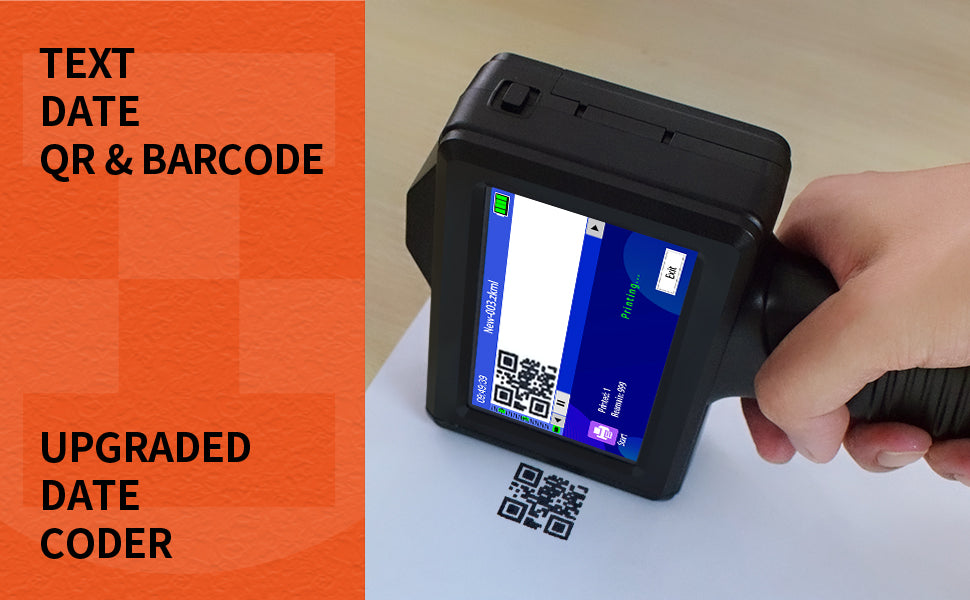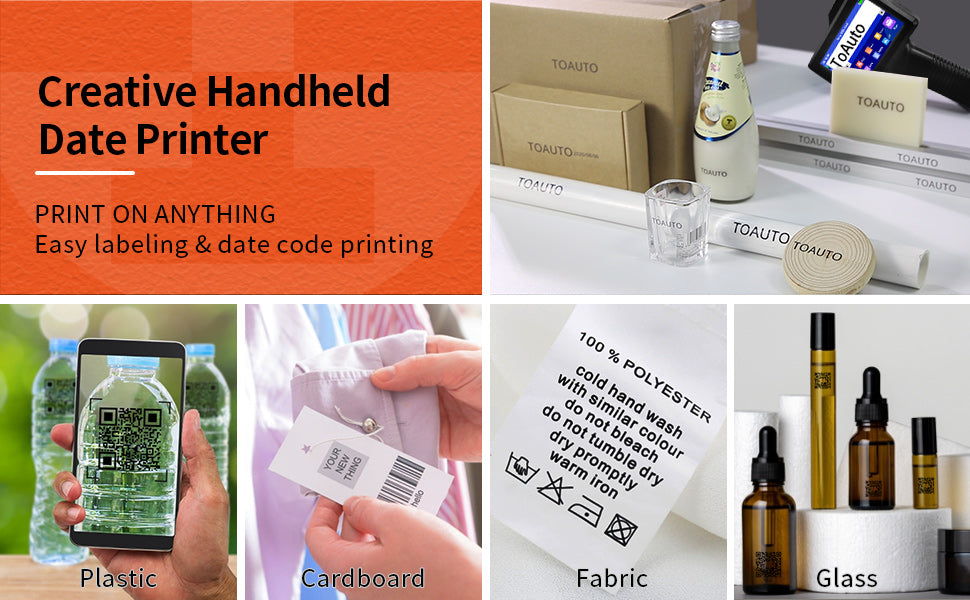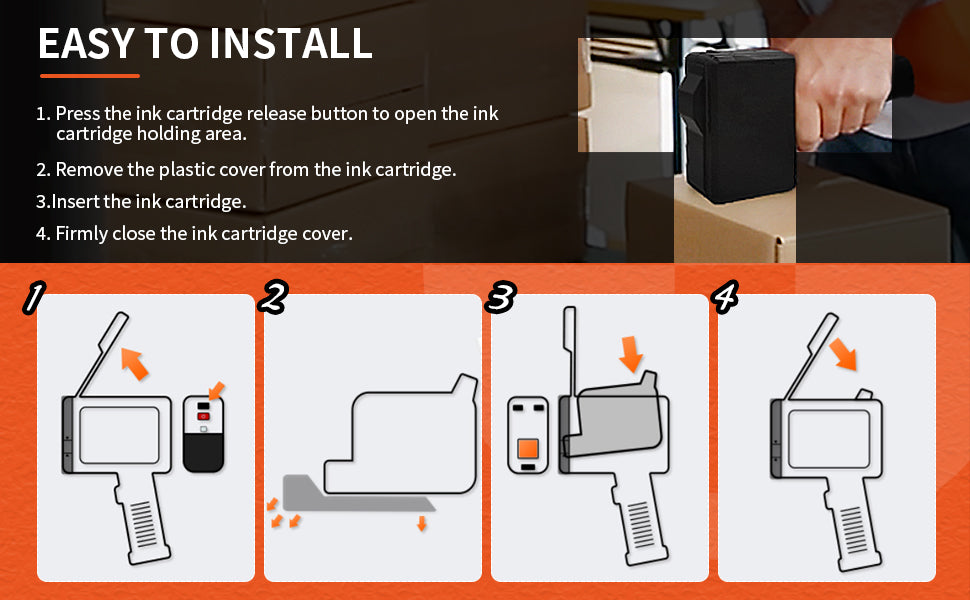 Our aim is to make tools seriously, simple and interesting.
Our Guarantee
Within 30 days after receiving the goods, there is reason to return the goods. Please read our return policy for details.
Please contact email service@toautotool.com for any quality and technical problems.Our after-sales personnel will help you deal with it in time.
---