FastToBuy&ToAuto ---- Bar Z Summer Bash 2023
ToAuto DRO Kits 10% Discount
Code: SummerBash2023
Jun. 11-26th
(Discount automatically applys in checkout process)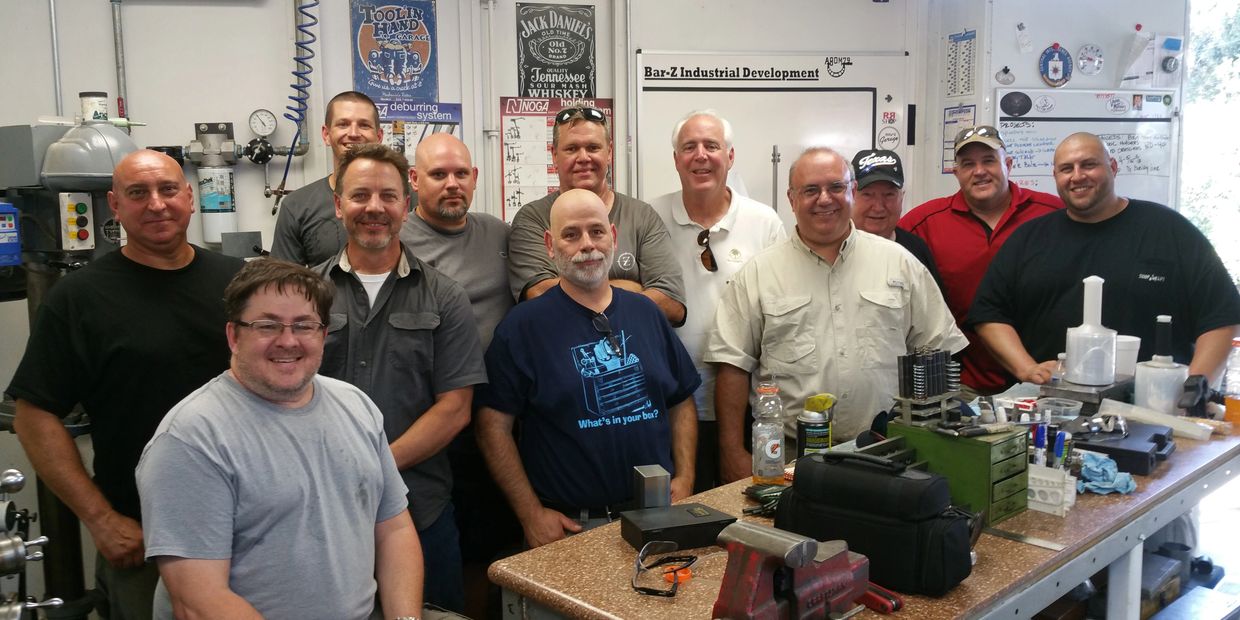 Bar Z Summer Bash
Bar Z Industrial is the home of the Bar Z Summer Bash.
Register To Attend The 2023 Bar Z Summer Bash
2023 Summer Bash Raffle Tickets
Summer Bash Business Inquiry summerbash@barzindustrial.com
What is the summer bash?
Bar Z has hosted the summer bash since 1999, in 2016, Bar Z brought the YouTube metalworking community into the mix. 
The annual event is held in Rancho Cucamonga Ca. and gives host to all your favorite YouTube creators, if you are into machining, fabricating, welding or any type of shop work, this is the event for you.
Experts, intermediate, novice, and hobbyists are all welcome.
Training classes, swap meet, raffle, and competitions are just a few events that will fill your day. 
A live YouTube feed is broadcast the day of the event. 
When is the Summer Bash?
Historically, it is held the first weekend of summer but sometimes conflicts with father's day. It sometimes gets bumped or pushed a week before / after.
Keep an eye on the YouTube channel for announcements and updates.
What airport is closest?
Ontario airport is 20 minutes away from Bar Z
Where can I stay?
Bar Z recommends the Residence Inn by the Ontario airport.
How long does the event last?
Friday is swap meet set up and casual day, meet and greet.
Saturday is the main event, raffle, and live feed run for 8 hours.
Sunday is a casual day
How much does it cost to get in?
35.00 covers all days, drinks and meals are provided.
How many people are going to be there?
300 is our target every year.
Can I buy raffle tickets on line?
You can play raffle online, a separate raffle is being held for online-only players, products selected are smaller and easier to ship. International players, please note: SHIPPING IS NOT INCLUDED WITH YOUR PURCHASE.
Can I buy raffle tickets at the event?
You can buy tickets at the event, a separate raffle is being held for attendees only, shipping is NOT included with this raffle, you win, you pack it out.
What is your CV-19 policy?
If you are sick, don't show up.
Can I bring my kids?
The pool is available for the kids (or adults) there is no lifeguard on duty and you are responsible for your children at all times. Bring your own towel.
How do I sell at the swap meet?
Tables are 3x6, to request a 1/2 or full table, send an email to summerbash@barzindustrial.com It is highly recommended that you set up on Friday. Access is limited on Saturday.
What is the address and hours?
Bar Z Industrial
8356 Bella Vista Rd.
Alta Loma Ca. 91701
Hours are 6 AM to 6PM
Register To Attend The 2023 Bar Z Summer Bash
2023 Summer Bash Raffle Tickets
Summer Bash Business Inquiry summerbash@barzindustrial.com
---